Anatomical Heart Vase
🔥🔥🔥WE HAVE VERY LIMITED QUANTITIES AT THIS PRICE!
I love everything about it! The size, the weight, how true to anatomy it is. This anatomically correct heart vase is cast in red metal or Pewter Finish and is the first of its kind in the world. The artery is the entrance into the hollow of the pedicel. There are six available ports. The vase is of course watertight.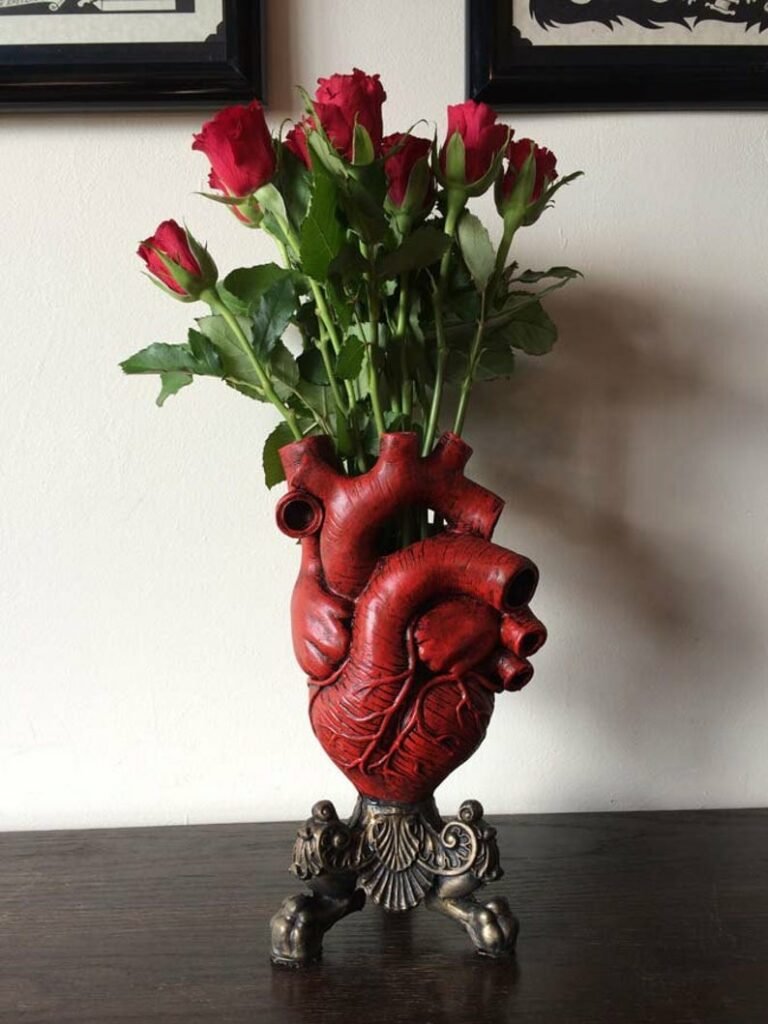 FEATURES:
Sculpture of an anatomical human heart, cast in resin and hand painted.

SPECIFICATIONS:
Handmade

Materials: Resin

High: 6.5" tall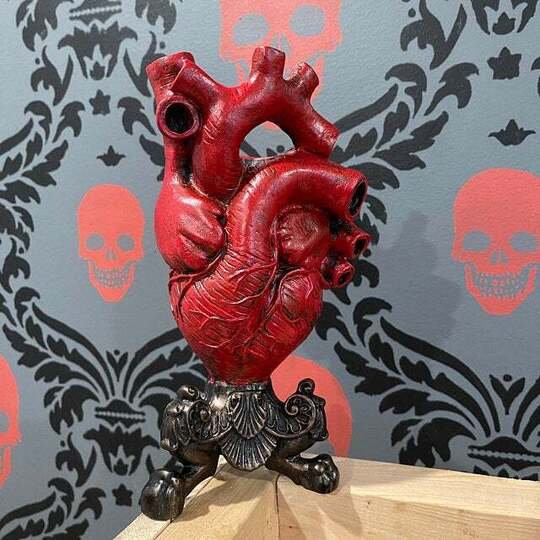 ⭐⭐⭐⭐⭐
One of the best art pieces I have ever purchased. I cannot overstate how stunning this piece is in person. The colors, the meticulous and careful design. It is so beautiful and looks incredible on our mantle. I cannot wait to grab a new bouquet to showcase it with. I'm so pleased with this purchase and will likely order more works from this seller. Thank you so much!
-Kaycee Hughes Apr 18, 2020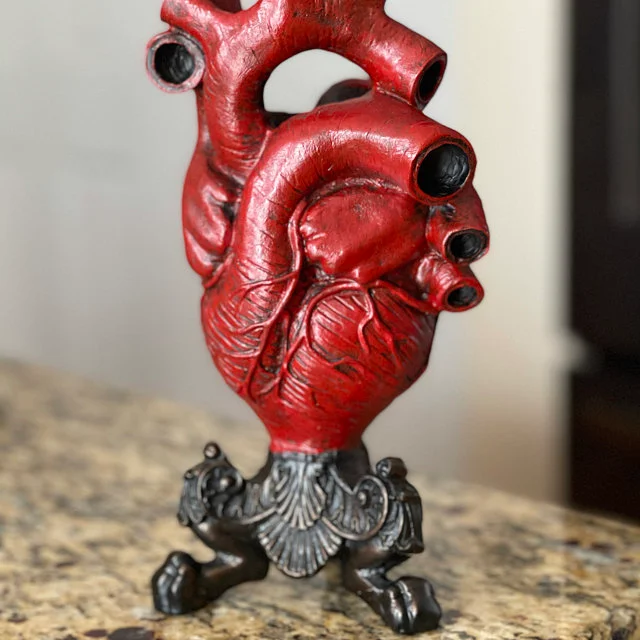 ⭐⭐⭐⭐⭐
Love, love, love!! Had this in my favorites for a while. Went back and forth on puting it in my cart, cuz shipping to Hawaii is a pretty penny. But sooo worth it! So glad I took the plunge. This thing is a Statement Piece - in the best way! Don't have flowers in it yet, but couldn't wait to share!
-Nicole Dircks Apr 30, 2020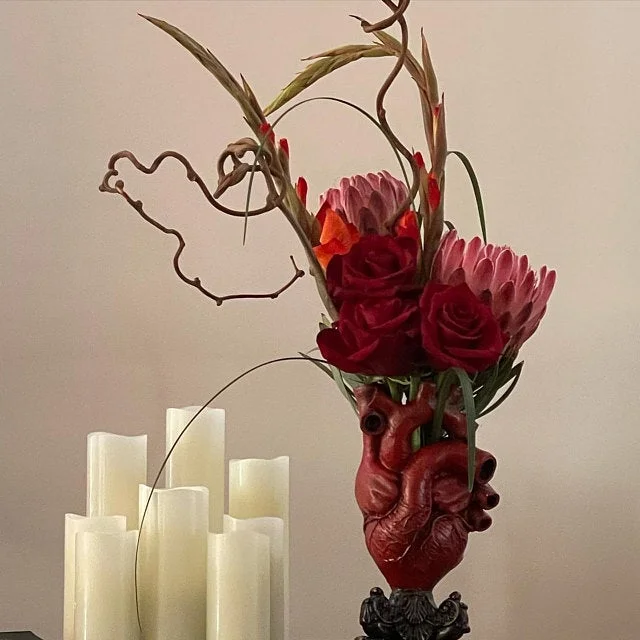 ⭐⭐⭐⭐⭐
I have been eyeing this piece for years and finally purchased it. It arrived in timely fashion and is so much better than I could have ever wanted. I'm in LOVE!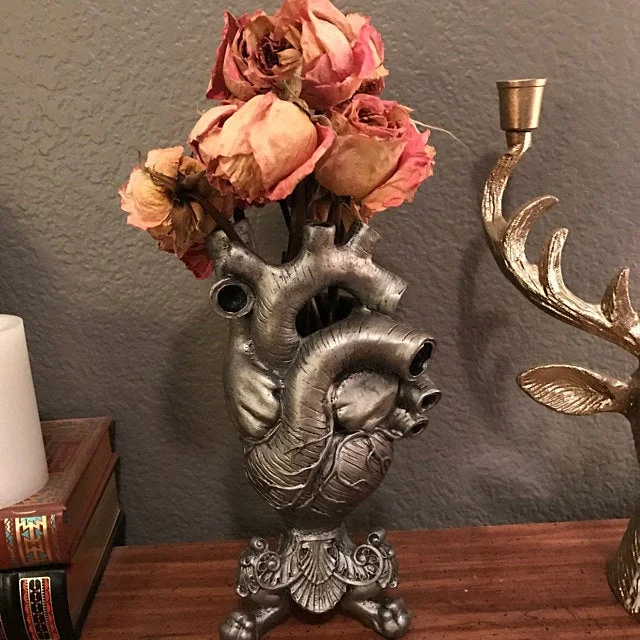 PACKAGE INCLUDES:
1 * Anatomical Heart Vase