Anti-Cellulite Vacuum Treatment Machine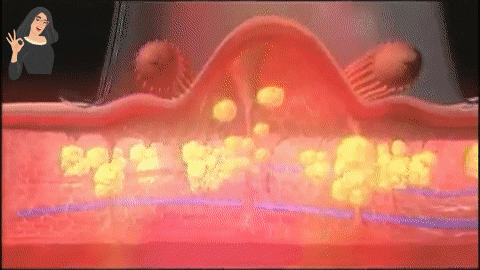 Say Goodbye to Cellulite
Cellulite can affect anybody but it is unsightly and can affect women's confidence. Never fear because the Anti-Cellulite Therapy Treatment Massager can remedy that! It works like a vacuum and at the same time, the skin is massaged to help reduce the appearance of cellulite.
Why this Massager is for You
✔️ Dual Action. The device works by sucking in air while the rollers work their way to flatten the bumpy subcutaneous fat underneath the skin that causes the appearance of cellulite.
✔️ Pain Relief. The massage machine also helps relieve muscle tension as well as improve blood circulation to stimulate tissue cells to make excess fat removal easier.
✔️ For The Body. Use it anywhere like on your arms, thighs, hips, legs, abdominal area, lower back and more.
✔️ Portable. The size makes it easy to store and bring anywhere so you can massage your body anytime even away from home.
Vacuum Massager and Roller
The two spiked massage rollers at the opposite sides of the vacuum not only release pain but also activates blood circulation.
Wide Application on the Body
Works with the different parts of your body to lessen the appearance of cellulite.
More Benefits From This Machine
Easy to Use
Lather up body with cellulite cream, body lotion or oil
Massage on your preferred spot of the body in a circular motion
Note: do not use on dry skin
Specifications
Size:19 x 12cm (~7.5 x 4.7in)
AC Adapter: EU / US
Input: 100-240v AC, 50/60 Hz
Output: 5v, 500mA
Your Order Includes
1 X Anti-Cellulite Massage Treatment Machine
1 X Cup Ergo Dual Roller
1 X Cup Ergo Single Roller
1 X AC Adaptor (EU Plug or US Plug)
1 X MD Base Charger
Get Yours Today!
The Anti-Cellulite Massage Treatment Machine aids in improving the look of your skin as massaging breaks down fat. While it cannot totally make cellulite disappear, it may at least help improve the appearance of the skin. The roller also helps manage muscle pain.