Portable Mesh Nebulizer 🔥 BUY 2 GET FREE SHIPPING🔥
TAKE A BREATH OF RELIEF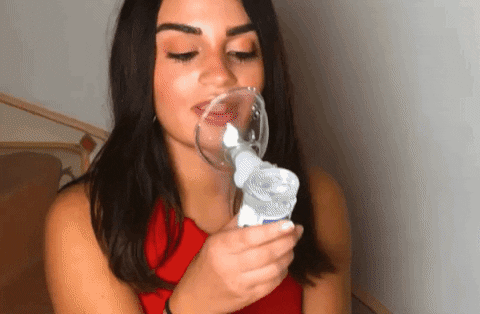 The Portable Mesh Nebulizer creates a smooth and effective ultrasonic mist that soothes the lungs and makes you feel like yourself again.
Whether you're sick, out of shape, or simply crave to take a deep and satisfying breath of fresh air, we've got you covered.
PRODUCT FEATURES
✔ Creates a cool, ultrasonic mist that is easily inhaled ✔
✔ Offers quick, professional relief for mild & severe respiratory ailments. ✔
Mainly used for the treatment of various upper and lower respiratory diseases, such as colds, fever, cough, asthma, sore throat, pharyngitis, rhinitis, bronchitis, pneumoconiosis and other diseases in the trachea, bronchi, alveolar, chest such as COPD.
Nebulized inhalation therapy is an important and effective treatment method for the treatment of respiratory diseases.
✔ May be utilized with liquid medications ✔
The nebulizer is used to atomize the liquid into tiny particles, and the drug enters the respiratory tract and lungs by breathing inhalation, thereby achieving painlessness.
The purpose of rapid and effective treatment.
✔ Efficiently penetrates airways by providing vapor therapy ✔
It's a wonderful device to have on hand when you're dealing with any number of respiratory problems. It soothes and comforts!
✔ Portable and whisper quiet ✔
We created a portable nebulizer that is compact and discreet. It barely even makes a sound when in use! You can take it with you anywhere!
HOW TO USE
SPECIFICATIONS
Size:

4.5 x 4.5 x 10cm


Weight:

0.5KG


Capacity Of Cup:

10ml


Operating Voltage:

DC12V
PACKAGE INCLUDES
1 x Portable Mesh Nebulizer
GET YOURS NOW!